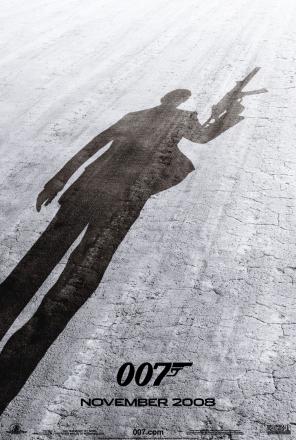 I saw the new James Bond movie in China, where it's been released a week or so earlier than the United States. The plot centers around a organization called Quantum (think SPECTRE of the old Bond) that engineers a military coup d'etat with CIA approval in exchange for a monopoly on local water management, while diverting water to underground aquifiers on property the new government agrees to give in payment. Once they have the monopoly, they intend to jack up local water rates on poor farmers.
That's almost what really happened in Cochabamba, where the U.S. firm Bechtel gained a monopoly of water utilities through government contracts and raised prices as much as 200% to fund a future project to divert water from the Miscuni River to Cochabamba. This led to protests by the indigenous people of the region, and contributed to the later victory of Evo Morales in presidential elections, who enshrined water as a basic human right. Privatization of water in Bolivia came due to pressure from the World Bank, which, like Quantum in the Bond movie, is made up elites from industrialized Western countries (Quantum's roster includes an aide to the British Prime Minister, as well as European and Japanese industrialists and billionaires). As for the CIA engineering coup d'etats in South America.. Guatemala and Chile have experience with that. And Morales seems to think they're at it again.
Unlike alot of previous Bond movies, there's no diamond encrusted satellites, plots to vaporize Fort Knox, or Korean guys in power armor. The most out there technology isn't the multi-surface touch table and the glass video wall (both of which more or less already exist) in the MI6 offices; it's that their databases manage to find the villain on a name ID only on the first try in about 45 seconds. That sounds a little too fantastic.